Growing your family? There's an app for that
From planning to pregnancy to parenthood, MESSA offers 3 free apps to guide you on your journey
Whether you're just starting to think about having a baby, expecting a little one soon or experiencing the joys and challenges of parenthood, MESSA is here to support you on your journey.
MESSA is partnering with Ovia Health to provide members three apps that offer support through every stage of family planning. All three apps are provided as a covered benefit at no cost to MESSA members.
The Ovia Health apps offers tools, trackers, checklists and more, including:
Articles and tips to help you achieve your goals.
In-app messaging with an Ovia registered nurse health coach.
Information about your fertility, maternity and family benefits through MESSA.
Get started now
Download whichever app is right for you from the Apple App Store or Google Play, or visit Ovia Health to have a link sent directly to your phone.
During signup, select "I have Ovia Health as a benefit" and enter MESSA as your health plan.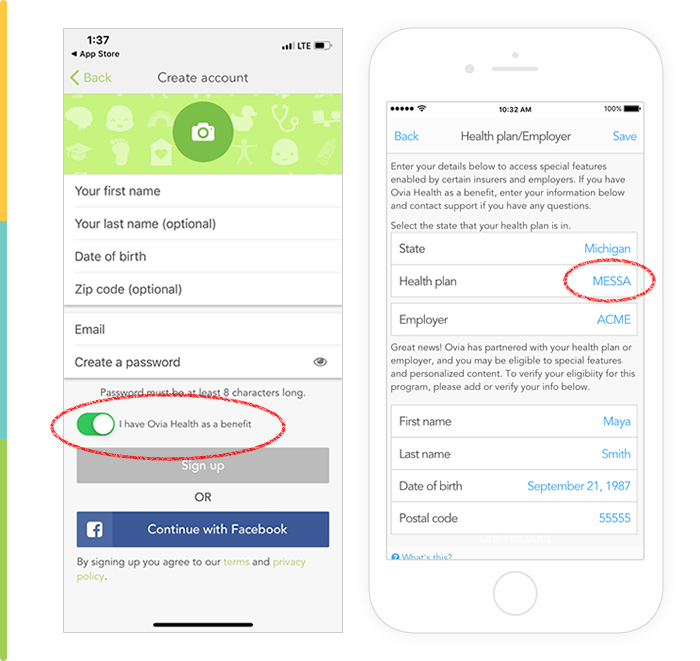 Then start exploring!
Questions?
MESSA is here to help. Contact our Member Service Center at 800.336.0013.